Search Engine Optimization
To drive discovery and conversion.
We offer SEO services that drive traffic and sales.
Whether you're building a new website or optimizing an existing one, we'll also create compelling content for maximum conversions.
As your partner, we review and optimize your campaigns every month, and continuously improve the quality and quantity of lead flow.
We define specific goals for your website conversions, conduct a complete review of your unique selling proposition, market opportunities and get to know your competitors.
Focused on people. Our SEO team develop an online strategy to generate an ongoing stream of new customers. We optimize on-site content for user experience, providing valuable content while keeping the keyword focus of each page in mind.
Evolving with time. SEO changes fast, there are new challenges all the time. Our SEO team is constantly evolving.
We eat, sleep and breathe SEO as it's always evolving. Thinkcyber has a well-established process that we've adapted over time.
Technical Optimization
Learning everything we can about your business and your goals,
Including competitive and keyword research. We dive into the numbers to understand where your current website falls short and address UX/UI areas for improvement. With this we build a project plan with an outline for implementation, effectiveness, and success. We'll make ongoing SEO improvements, from technical adjustments to optimizations on new pages.
SEO Audit
Checking your metrics.
At this phase of the process, we check your keyword rankings and organic traffic then set up a baseline to measure performance. This process allow us to address code, page structure and content as well as identify opportunities and reports for future work.
Keyword Research
Gathering important data.
Keyword research allow us to get important data about the specific terms users are typing to search, and the volume of searches for those terms. The keyword research helps us understand users' intent such as whether they look for general information or ready to buy. These answers help us shape your content.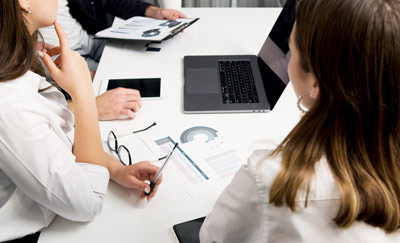 SEO Strategy
Ensuring all technical aspects are in place.
Our SEO strategy could be a fully integrated marketing strategy or a specific effort, it depends on your necessity. We develop an actionable plan to optimize your site for search engines. This means making the necessary changes to adhere to best SEO practices- header structure, cross-linking between pages, right keyword phrases. Thinkcyber ensures all technical aspects are in place.
Measurement & Reporting
Monitoring Constantly.
Campaign performance will be constantly monitored against short-term and long-term goals. Our reports lay out the status of every campaign and the results generated.
YOUR NEXT PROJECT!
Thinkcyber ensures that your customers are getting the unique experience they demand. Lets work together!