Branding, creativity and UX/UX.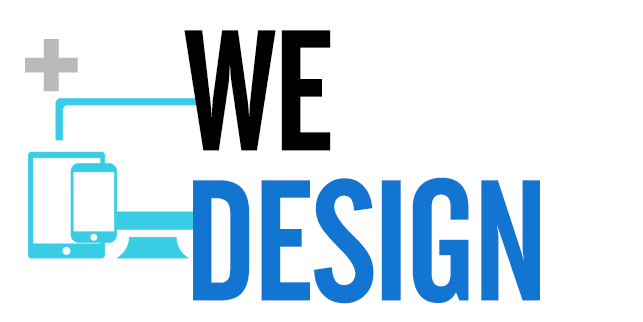 We design sites that grow brands and drive audiences to action.
Our services will enhance your business's presence on the Internet. Thinkcyber mixes a potent combination of brand strategy with creativity and latest trends in UX, UI design and programming. We believe in crafting websites that target audience, engage them within seconds and provide visitors with a enjoyable experience. Let us help you create experiences that drive your brand forward. Ready to a new website? Yes!
How to build a better-converting website. Every website we build is created to achieve a specific goal – sales, engagement, leads. And to actually create an efficient website that meets those goals, we have an experience and highly competent team, that know exactly what to do. Design for your users. As a user-centered agency, we put the user's needs first. This is the foundation of everything we create. Design with a goal. A great website should look good, but it also needs to be built with a clear view of its most important goals and conversion points. Furthermore, should be built to support users on their journey toward those goals. Design for visibility. A great site should be designed in such a way that people can find it. It should be technically optimized, and built so that there are relevant and engaging pages for users to land on.
We understand our users and make decisions based on how they think and what they want. Part of our web design process is audience research and digital strategy. Our design solutions are developed to work effectively across all devices, including mobile, tablet and desktop.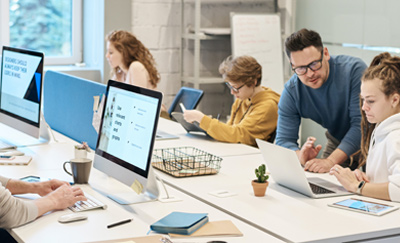 User Research
Understanding your business and users.
We start by getting to know your business, diving deep into the data and performance you already have. Our plan is to research your users as soon as possible. This might involve from speaking to them to performing tests on the existing site.
Design Strategy
Visualizing a website that translate business.
A website strategy aligns elements and features with business goals. During strategy, our experienced team collaborates with UX, design and special content to conduct research, identify challenges, opportunities, and make recommendations. At the end of this phase, we present our strategy to guide the tone and creation of the website.
Design Planning
Identifying technical requirements and specifications.
Our team of architects and UX designers turn strategic into a plan for the site. We deliver first a sitemap which shows the structure and hierarchy of the pages. Then comes wireframes that show each page structure. These deliverables are supported by as much research as we can perform.
Website Design
Driving the website to life.
Some of our clients have strict brand guidelines, while others are looking for a branding direction. We are comfortable working with both. The deliverables for this phase are full-color mockups of each template. And since we are 100% focus on a fully responsive website, we design separately for desktop, mobile, and tablet, optimizing every element for each device.
Copywriting
Words that inspire and convert.
Our team of copywriters write for web. They can make a page attractive to humans and search engine bots and they make an in-depth examination into your products, service, and more to find the right message.
Search Engine Optimization
Enhancing relevance, reach, and visibility.
SEO is an important part of the making of an effective website. Each website we design is built with SEO in mind. Our team of SEO specialists are involved throughout the project make sure we create the right pages in the right places.
Quality Assurance, Development and Launch
Let's develop!
Our team of developers will receive the complete website's documentation and mockup, making this phase of the process very straightforward.
YOUR NEXT PROJECT!
Thinkcyber ensures that your customers are getting the unique experience they demand. Lets work together!