experiences to your brand.
game-changing experiences.
Quality digital experiences need a remarkable strategy.
Thinkcyber ® has helped numerous clients design actionable digital plans, launch new projects, and create the websites and apps that help them win.
We understand what our clients need from a strategic team: engagement, meet unique problems with truly unique solutions, actionable thinking.
Thinkcyber ® has a team of great strategists.
Our strategy team has a deep interest in your business and your customers from day one. Our 19 years of experience have shown us that If you can impact demanding customers with a responsive pleasant journey, you'll win kindness, engagement, and market share.
Forming a successful strategy partnership. In our years developing strategies, we understand what clients need from a strategic team. We listen and learn. Once we have the full picture, we build a brilliant strategy.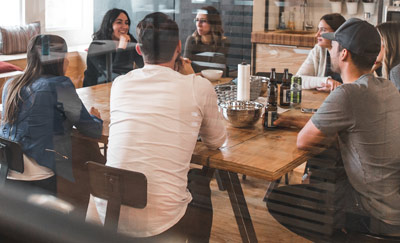 Technical Discovery
Who are you?
Our team digs deep into your business. It's a process that pushes the big questions to the surface: Where are you strong? Where do you struggle? And what are your goals and objectives?
Competitors Scanning
Analyzing your competition.
We take your competitors very seriously. Who is out there? How they set customer expectations? We find where the opportunities are.
Personas
Researching your audience.
During this important part of the process, we'll figure out what makes your audience "click". A range of inputs are used here, such as analytics, social listening data, user testing, and information from the client. They lead us to what visitors want and how they will navigate your digital experience.
Building a Strategy
What to do and how it can be done.
Building a strategy is a team effort from our strategists, designers, UX, and content experts. They all come together to transform research into a successful plan for your brand.
Advancing towards sucess
Implementation of the future.
Thinkcyber ® presents the strategy plan, standing by to answer questions and further explain how our decisions get made. Our team are always ready to clarify questions, and plan next steps.
YOUR NEXT PROJECT!
Thinkcyber ® ensures that
your customers are getting
the unique experience they demand.
Lets work together!